uPVC Bow and Bay Windows
Our Bay Windows and Bow Windows Will Add
Grandeur To Your Essex Property
uPVC Window Prices
Get Your uPVC Bow and Bay Window Prices Today
uPVC Bow and Bay Windows
uPVC bow windows and, of a similar style, uPVC bay windows are a striking home improvement solution, protruding from the property exterior to offer a heightened degree of space and aesthetic. Perfectly suited to all property types, these windows allow you to enjoy an enhanced degree of natural light allowance and panoramic views.
Bow windows feature a characteristic curve for a beautifully period charm, whilst bay windows comprise cleaner, crisper sightlines to capture a more rectangular shape. This means that you'll be able to opt for a new window that complements your property in a classic or contemporary way to ensure you get the perfect fit.
To ensure we offer market-leading standards of performance and appearance, we utilise the premium profile designs from REHAU. It's never been easier to enjoy a window design that brings harmony between function and form, performing exceptionally in thermal efficiency, security, appearance and durability throughout.
Coloured uPVC Bow and Bay Windows
Our bow and bay windows offer a completely timeless aesthetic that is sure to be a perfect addition to any home, whether it is new or old. We offer a wide choice of colour options to ensure you get a window appearance that is perfect for you, which means you won't have to miss out on the standard of quality on offer.
These windows excel in combining appearance and performance, making the most of the high performance REHAU uPVC profile. Offering a contemporary option that can be tailored to suit modern, traditional, heritage, period or new builds alike, these windows allow you to bypass the stress that comes with finding your ideal addition.
The colours that we offer across our coloured uPVC bow and bay windows draw inspiration from natural colours to offer a timeless aesthetic. Not only does this mean that we can seamlessly install these windows into your home, it also means you'll be able to benefit from colours that are set to satisfy across the board.
Our Bow & Bay Window Colours Include:
We always strive to offer you the right choice for your home, which is why you can choose from 3 unique colour structures. We make it easy for you to find the right one for you:
Grained Colours
Black Brown, Anthracite Grey, Slate Grey, Elephant Grey, Pearl Grey, Claret Red, Ruby Red, Steel Blue, Brilliant Blue, Racing Green, Chartwell Green, Clotted Cream and Simply White.
Woodgrain Colours
Dark Oak, Walnut, Rosewood, Mahogany, Beech, Irish Oak, Natural Oak and Golden Oak.
Smooth Colours
Smooth Anthracite and Smooth Slate.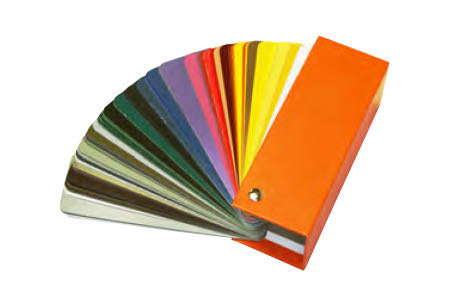 REHAU Profile: uPVC Bow and Bay Windows
The REHAU uPVC bow and bay window design has proven itself to be a well established, popular design that excels across the board. These windows are designed to offer an impressive degree of installation versatility, which allows our expert team to always ensure you get the perfect fit for your home. You won't have to settle for less.
The REHAU design utilises high performance casement windows that are connected using strong, secure structural bay pole assembly or corner posts for the bay window design. This means that you'll be able to enjoy the peace of mind that comes with the knowledge that your windows have been fitted for your safety and security.
We understand that a personal touch can make the difference between a house and a home, which is why we offer a range of high quality customisation options. This includes decorative glazing, clip on Georgian bars and arched head inserts. This then combines with high performance handles, hinges and locking mechanism, for consistent, market-leading qualities.
uPVC Bow and Bay Windows
Visit our online quoting engine to get a free, instant and competitive uPVC bow and bay windows price. The tool that we offer allows you to follow a simple step by step process that will tailor your final cost to your exact specifications.
You can also get in touch with us through our online contact form. If you have any questions regarding our uPVC bow and bay windows, our other products, prices or any of our services, a member of our team will be more than happy to help.
Start Your Bow and Bay Window Quote