---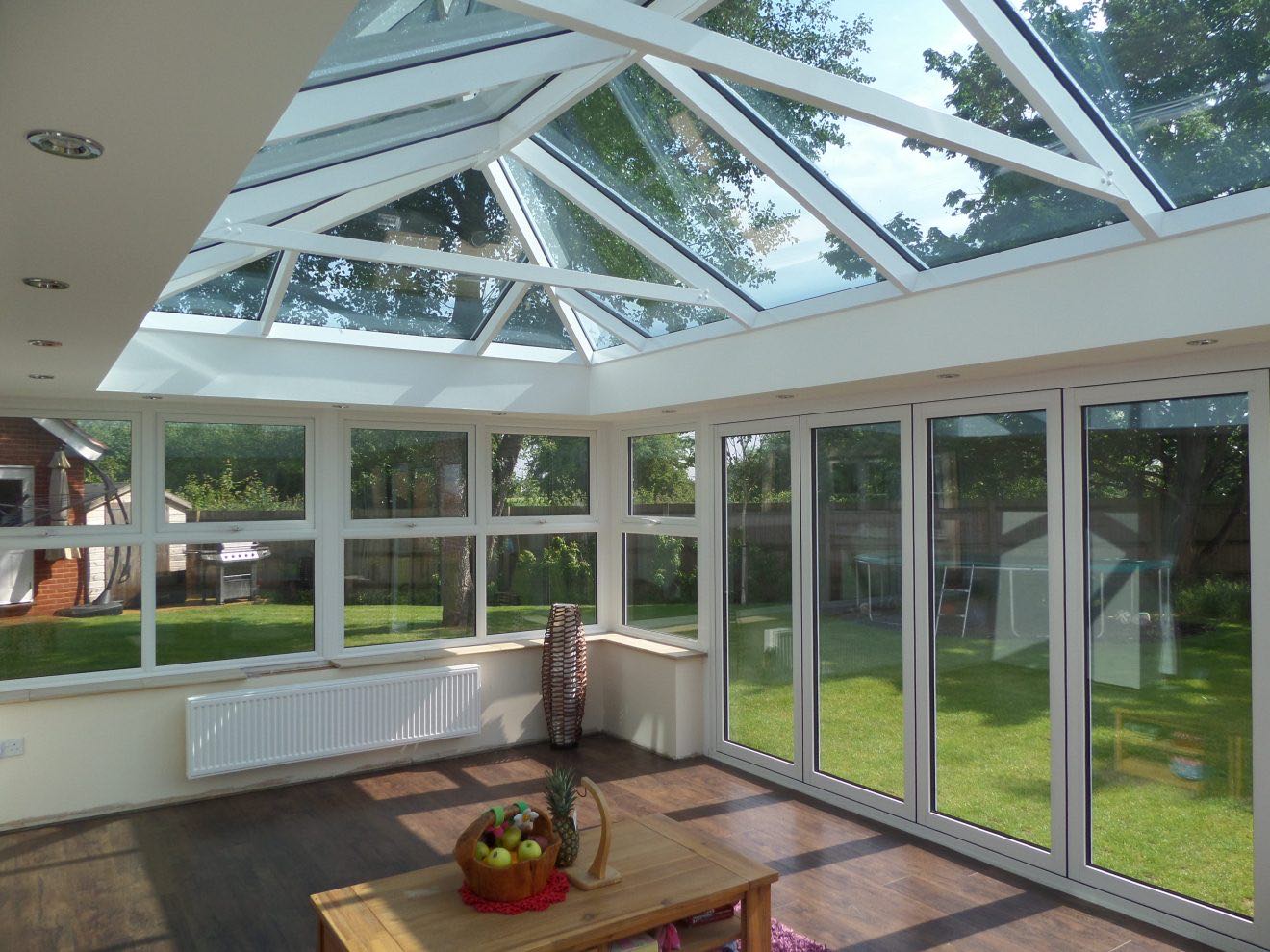 ---
High-Quality Roof Lanterns from Reputed Manufacturer
Beautiful Aluminium Roof Lanterns

We bring our Chelmsford customers high-quality aluminium roof lanterns from Korniche. As a result, these windows give you reliable performance in addition to their spectacular good looks.
These roof lanterns are crafted to give you superb features. What's more, we install them in accordance with the highest standards. Consequently, you get great performance throughout.
Stunning Timber Appearance
Our roof lanterns can be tailored to suit every need. This is why we offer them in wood finishes. As a result, you can achieve an authentic timber look for your home.
However, unlike timber, these windows will give you innovative features and durability at a much more attractive price.
Slim Frames for a Sleeker Look

With our aluminium roof lanterns, you can get a cleaner, more sophisticated look with their slim-line frames. This gives your Chelmsford home a more modern appearance.
Additionally, the slim frames give you a greater glazed area. As a result, your room gets more natural light flooding in. This not only makes your home seem brighter, but the brightness also makes it appear bigger.
Low-Maintenance Roof Lanterns

Since our roof lanterns are made of aluminium, they are incredibly strong and sturdy. This is not just limited to their structure. Their appearance is just as hard to damage as their body.
The result is windows that retain their appearance, as well as performance, for a very long time. What's more, they need nothing more than the bare minimum in terms of care and upkeep.
Gorgeous Roof Lanterns with Ultimate Home Improvements
Roof lanterns are a space-saving and attractive way of improving the natural light in your home. These roof windows also act as a design feature. As a result, you get a stunning fitting that looks attractive and brightens your home at the same time. In fact, if you don't have a wall suitable for traditional windows, a roof lantern will give you the same ventilation and illumination.
The best part is, these roof lanterns are available in a variety of styles and colour options. With the kind of selection we offer, you are bound to find the right one for your home. You get to choose from a complete spectrum of RAL and BS colours. Besides, our roof lanterns can effectively mimic wooden windows, so you can achieve the right look with superior performance.
The best part is, with our reliable installation, your roof lanterns will continue to give you high-quality service for years. Get in touch with us now to find out more about our exceptional roof windows.
Roof Lantern Features in Chelmsford
When you buy roof lanterns from us at Ultimate Home Improvements , you can be sure that you'll get exceptional features. Our windows not only look gorgeous but also give you unmatched performance.
The first quality you will get with our windows is exceptional thermal efficiency. They have a thermally-broken eaves beam along with an insulating T-bar. Combined with the high-quality glazing we offer, you get roof lanterns that offer u-values of up to 1.2w/m2k.
In addition to keeping your room's heat trapped within, these windows also offer great weather-proofing. We install them with high-quality seals and fittings so they keep out the cold, rain, as well as draughts.
They are also great at keeping out potential intruders. Our high-security fittings and the strength of aluminium means no one can break into your home through your roof lanterns.